What we do
Behparvar industrial expansion &development company based on three decade of systematic activity as an operating and investor in production , trade and services , play its role in trading ,logistic and management nowadays.
Our Activities
Production Production
- Integrated chicken meat production
- Hatching eggs&day old chicks production and sale
- Production of DCP
Commercial Commercial
- Importing and distributing of hatchery and poultry houses machinery
- Importing and distributing of animal vaccines and medicine and biological materials
- Importing and distributing of raw materials of animal feed.
- Food exportation
Services Services
- Technical and engineering services and consultation in poultry production, EPC contract, trading affairs and capital market.
- Transportation of any poultry products
- Countrywide distribution of animal drug and vaccines
Investing development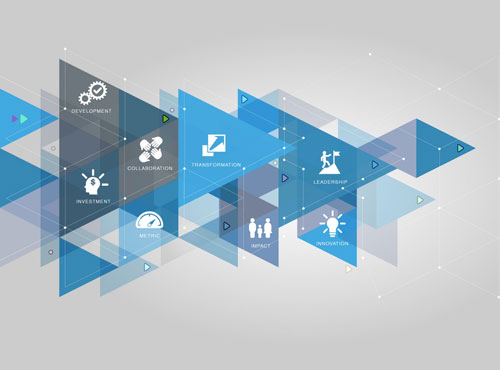 Investing development
Establish a production holding
Entrance into science base markets
Caviar production
Fast food production line
Tourist town construction
Brokerage Brokerage
Stock market brokerage
Insurance brokerage
Management Team
Integrated Management Approach
Integrated Management Approach
Behparvar Industrial Expansion and Development Co.(BIED) , a leading group of Iranian poultry industry, is a reference company because of implementation of integrated Management Information System (MIS) and the Enterprise Resource Planning system (ERP(. We believe that this approach provides a sustainable quality in the organization and develop trust and a successful relationship with customers and providers . On the other hand, efficiency will increase by motivated employees when it is measurable. The company through years provided a group of measurement tools to certify its services and products. All the main processes manage by BPMS system. Some certificates of the company are listed below:

✓ISO9001:2015
✓ISO22000:2005
✓ISO10002:2014
✓ISO10004:2012
✓HSO14001:2015
✓OHSAS18001:2007
✓GMP
✓HACCP
✓EFQM

Corporate Social Responsibility of Behparvar Group
Corporate Social Responsibility (CSR) means high-level organizations and corporations voluntarily consider social and environmental concerns even in their business operations or interactions with society and related business groups. Although the Behparvar group takes responsibility in specialized fields of poultry industry, they also participate in solving various community problems in the CSR framework. So, the followings are in organization priorities: to define and implement different programs in the personal and social health areas, cultural development, environmental protection, energy consumption management, support for creative youth people , support for new businesses, and software and network capabilities development . In the same vein, some of the Behparvar Group activities in Corporate Social Responsibility are listed below: ✓ Participate in the establishment of the charity named" Shamim Yas Nabavi" and covering the needy
✓ Support small and medium production units (SME) in poultry industry through lease agreement
✓ Participate in management of Startup and VC companies in the domains of IT , Finava and Finotech
✓ Participate in the construction of the Entrepreneurship Faculty of Tehran University
✓ Participate in holding social, academic, scientific conferences and seminars
The establishment of Behparvar Urmieh , the beginnings of the broiler breeder and the production of day old chicks by Mr. Gholamali fareghy , the founder and owner of the company , with the aim of playing a national role in the economic cycle of Iran in Urmia province with a poultry farm called Unit 1, with a capacity of 30 Thousands of broiler breeders started their career.
1987
Establishment of Behparvar Company of Urmia
1366
2001
opening of Zarrin par hatchery
2001
2006
opening of Behparvar guilan
2007
Establishment of Vala tejarat Trading Co
2007
2010
Establishing Vala Andishan Company VDN
2011
Entering the activity of chicken meat production
2011
2013
Establishment of the Vala sanaat Company VST
2014
Development of under contract partnership in broiler farms.
2014
2015
Behparvar industrial expansion and development co.
2016
nafis factory in Amlash city
2016
2017
fareghdan factory in Urmia city
now
All rights reserved for Behparvar Industrial Development Group. © 1397
© 2018 - 1397 The Behparvar Industries Development Group. All rights reserved.